About us
We are the most trusted Hospital.
Maida Healthcare Ltd is a registered healthcare service organisation and is running as specialist medical centre located in Nakuru. It was founded with the aim of providing 'best-in-class' affordable, high standard healthcare services to patients.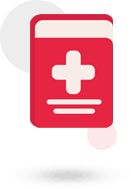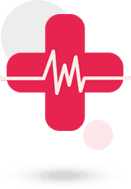 Get the best medical treatment with high quality products and equipments.
Team
Our specialist doctors serve you
At MAIDA HealthCare, We have a very well qualified and experienced team, they have been long years of practicing.
Testimonials
What Clients Says
It was a very comforting and homelike atmosphere here with all the Doctors and Caretaker around. I sincerely thank Inotura Hospital.
Ron Jimmy,
I can't appreciate & recommend the work done Inotura enough. Please carry on your good work. I would like to thank the entire staff of the hospital.
Jimmy Ron,
The staff at Inotura Hospital are totally devoted to the patients, determined to give them the best opportunity to improve their lives.
Doris Lina,
We as a family will forever be grateful for the memories you helped create, for the strength and fortitude you provided.
Lina Doris,
Words cannot describe our gratitude to your phenomenal staff for exceeding any expectations we had from her (our mom's) recovery.
Tailor William,
From the minute I arrived, I was treated with the utmost empathy, kindness & respect. I have nothing but praise for the care I received.
William Tailor,